Experience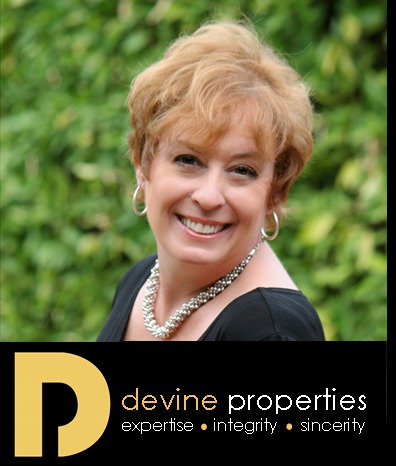 Kristine Devine
Listing Specialist, Buyer Specialist, Certified Residential Specialist-CRS,
Graduate Real Estate Institute-GRI, e-PRO

Direct Line: 602-920-7653
My mission is to Always Care. My vision is to be the Real Estate Team of Choice. Why should you choose Devine Properties? It is difficult to be the pitcher, outfielder, and baseman all at one time. A single agent just cannot field every hit. Whether buying or selling, it is a complex process. When you select our group of Real Estate Specialists, you are ensured the highest level of professionalism guiding you through every facet of your real estate transaction. Our consultative approach sets us apart from other agents. We do not simply "tell and sell." Our goal is to guide you in making highly effective and informed decisions every step of the way.
Experience & Designations
"Respect the money" is a common phrase you will hear me say. I have profound respect for your money and time. I am always honored when chosen to represent my clients in the purchase of their home. I fight hard to make my clients money. As a buyer you will quickly see my focus is not only what is important to you at the time of purchase, I also focus and educate my clients on resale qualities of the home being considered. Real estate is an investment and I want to be part of making you money while you are enjoying your home. Your happiness is equally important to me. I will ask you many questions in order to understand your lifestyle, interests and obligations.
As a seller you will immediately notice the time I invest into you and your home in preparation to getting your home on the market. Buyers looking to purchase do not give second chances to a home that has been put on the market and is not shown in the highest light it could be shown in. A prospective buyer is precious and I want them to fall in love with your home. You home will be properly staged, priced, professionally photographed and marketed. I rehearse with you so you are fully prepared for all showings down to every last detail, including proper lighting in each room. The data I provide is comprehensive and you will be able to make an educated decision on pricing and positioning your home in the market in order to quickly and efficiently command the highest price in the shortest amount of time. It is my job to negotiate top dollar for you home.
I have had the privilege of helping clients purchase, sell and invest for over 23 years. I guide my clients through every facet of the transaction. My heart melts and I swell with pride each time a client tells me "I feel like I am your only client, and I know I am not"
Throughout my career I have committed myself to continual education and self-improvement. As a designated Realtor I am a member of the National Association of Realtors which has nine affiliated institutes, societies and councils that provide a wide ranging menu of programs and services that have assisted in increasing my real estate skills, productivity and knowledge. Early in my career I received the Certified Residential Specialist (CRS) designation which has been the symbol of excellence in residential real estate. This designation is awarded to experienced Realtors who complete advanced training in listing, selling and meet rigorous production requirements. As a commitment to my craft and career I also hold these additional designations: Accredited Buyer Representative (ABR), Certified Distressed Property Expert (CDPE), Internet Professional (e-Pro) and Graduate Realtor Institute (GRI) It is with tremendous gratitude that through my clients reviews and recommendations I have received the Five Star Award for three years in a row. 2016-2018
In my spare time my husband and I enjoy bicycling, horseback riding and pickle ball.
---
"Patricia ('Patti') McCue brings her experience as a commercial and investment real estate agent to Devine Properties. Prior to joining Devine Properties, her primary focus was representation of investors of commercial investment properties in the Pacific Northwest and the Phoenix Metro areas.
As your Realtor, she will be an advocate for you. Whether you are buying, selling or renting, she will work tirelessly to promote your best interests. If you are selling, she will work with you to get you the fairest price, in the least amount of time, by using state-of-the-art technology, team collaboration and Devine Properties superior marketing materials. If you are buying, she will work hard to provide you with the best information and market data to inform and assist you so you can be a well-equipped buyer with the strongest possible negotiating position.
Patti has been an area resident since 2000 and has benefited by witnessing the incredible growth in the Phoenix Metro Area. She recognizes the unique characteristics and benefits of living and working in this 'ever growing' area.
When not assisting clients, Patti enjoys spending time with her daughter and son in law and 3 grand children, entertaining friends and traveling throughout Arizona, usually with her much pampered German Shepherd, Ellie.